Every beginner who enters in the field of Penetration Testing always thinks about various toolsets and compatibility of OS with these tools & Hardware. You are also the one who is finding this. There are various Operating Systems for Hackers or Penetration Testers. Choosing the right tool is as much important as choosing the method. Here I'm going to share best operating system for hackers that I've personally used. I'm not including all the Linux distros [Distributions] which can be used for hacking because it doesn't make sense because we don't change distro every time and stability is a key factor to consider. I'm sharing the list of Distros which really make sense after installing.
Let's go
#1 Kali Linux
Kali Linux is a Debian-derived Linux distribution for penetration testers/ethical hackers. Kali Linux is developed and maintained by Offensive Security. Kali Linux has hundreds of tools preinstalled on it for various needs of and Penetration Tester or Security Researcher. This is the most popular distro among the community over its predecessor BackTrack. this distro is built on Debian testing. Kali Linux is available on platforms like x86, x86-64, armel, armhf and Android (as NetHunter). Default Kali image contains gnome as Desktop environment and APT is the package manager. Kali Linux has a great repository which contains almost all the tools that you will need. Click here to know more about Kali Linux.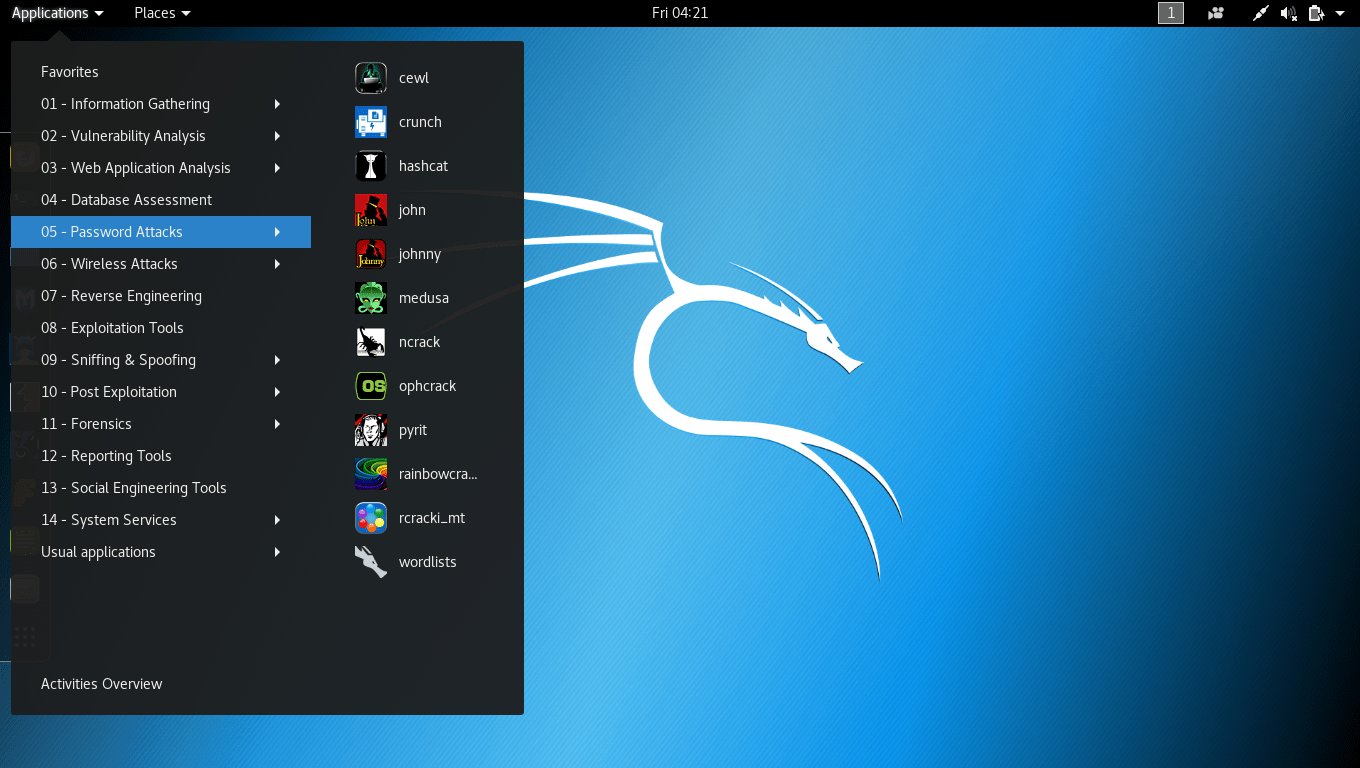 Read more: https://docs.kali.org/ Download: https://www.kali.org/downloads/
#2 Parrot Security OS
Parrot Security OS is a Debian based Linux distribution specially designed for security testing, development, and forensics. It is one of the best operating systems for hackers. Parrot Sec OS has MATE as default desktop environment and APT is the package manager. It includes a full portable laboratory for security and digital forensics experts, but it also includes all you need to develop your own software or protect your privacy while surfing the internet. I personally prefer parrot for instant development. this distro is built on Debian testing. Parrot Security OS is available on platforms like x86, x86-64 and arm. if you used Kali and haven't tried Parrot Sec then I'll suggest you to. I use it Live with USB persistence. Click Here to know more.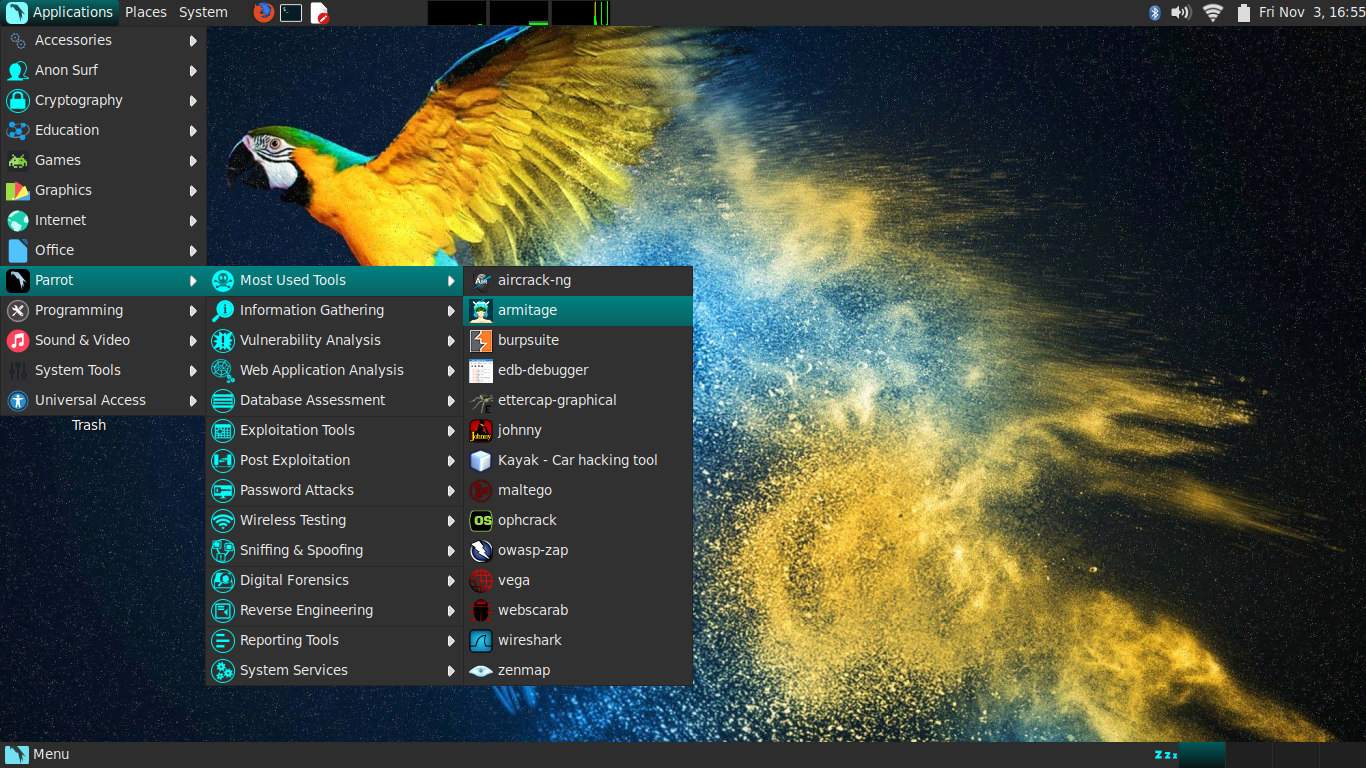 Read more: https://docs.parrotsec.org/doku.php Download: https://www.parrotsec.org/download.fx
#3 BlackArch Linux
BlackArch Linux is special Linux distribution for pen testers. It the extension of Arch Linux. As BlackArch is derived from Arch Linux and the Arch is one of the Awesome Linux distros I've ever seen. It is specially designed for security researchers and has more than 1900 tools in its repository. It Uses various desktop environments and gives you the ability to choose one from many options. The PacMan is the Package manager developed and used by Arch and all it's derived distros. You can use BlackArch as a Live instance and also install it on your Hard Drive. Installing Arch or BlackArch is a little bit difficult and different than other Linux systems. Click here to know more.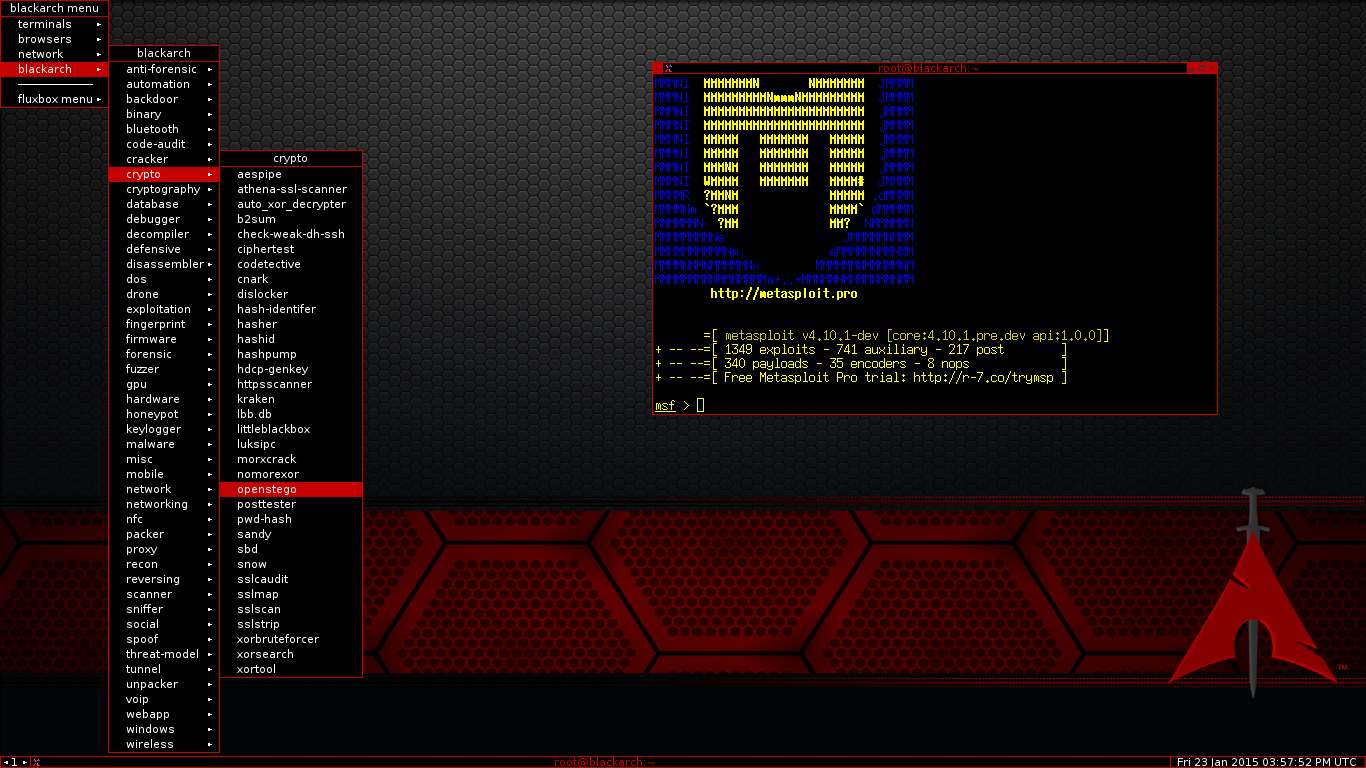 Read more: https://blackarch.org/guide.html Download: https://blackarch.org/downloads.html
#4 Dracos Linux
Dracos Linux is the Linux Operating system based on Linux From Scratch. This operating system is a lightweight and powerful platform for penetration testing. this operating system is not much popular but if you are interested in Linux development then you should check this OS. currently, this OS has v2 as stable and the v3 is in beta phase. Dracos has Venomizer as Package manager. Click here to know more about Dracos.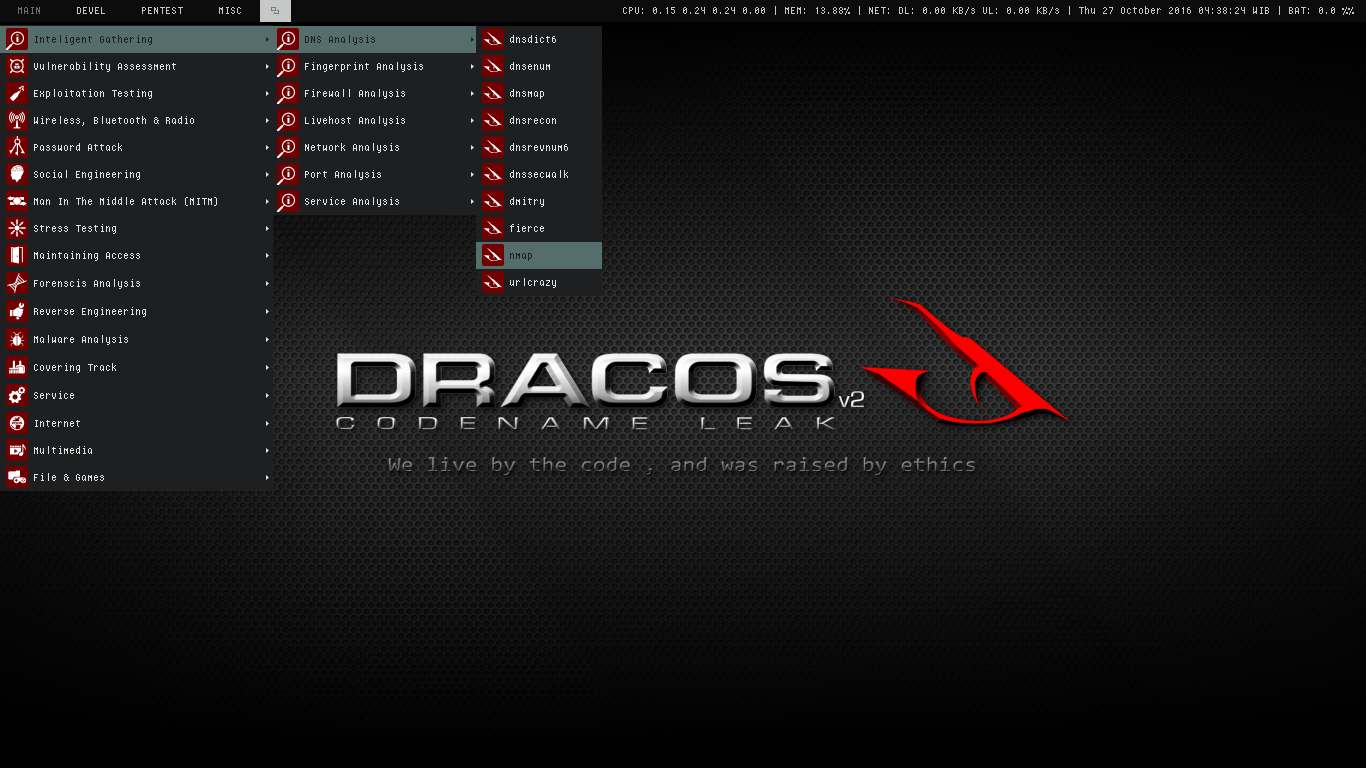 Read more: https://dracos-linux.org/forum/ Download: https://dracos-linux.org/downloads.php
#5 BackBox
BackBox is an Ubuntu-based Linux distribution specially customized for Penetration Testing/ Ethical Hacking. It is a Community Project. BackBox has its own repository for latest hacking tools. It has XFCE desktop manager as Default Desktop environment. BackBox requires fewer resources compared to other distros like Kali so it can run even on old hardware. Click here to know more.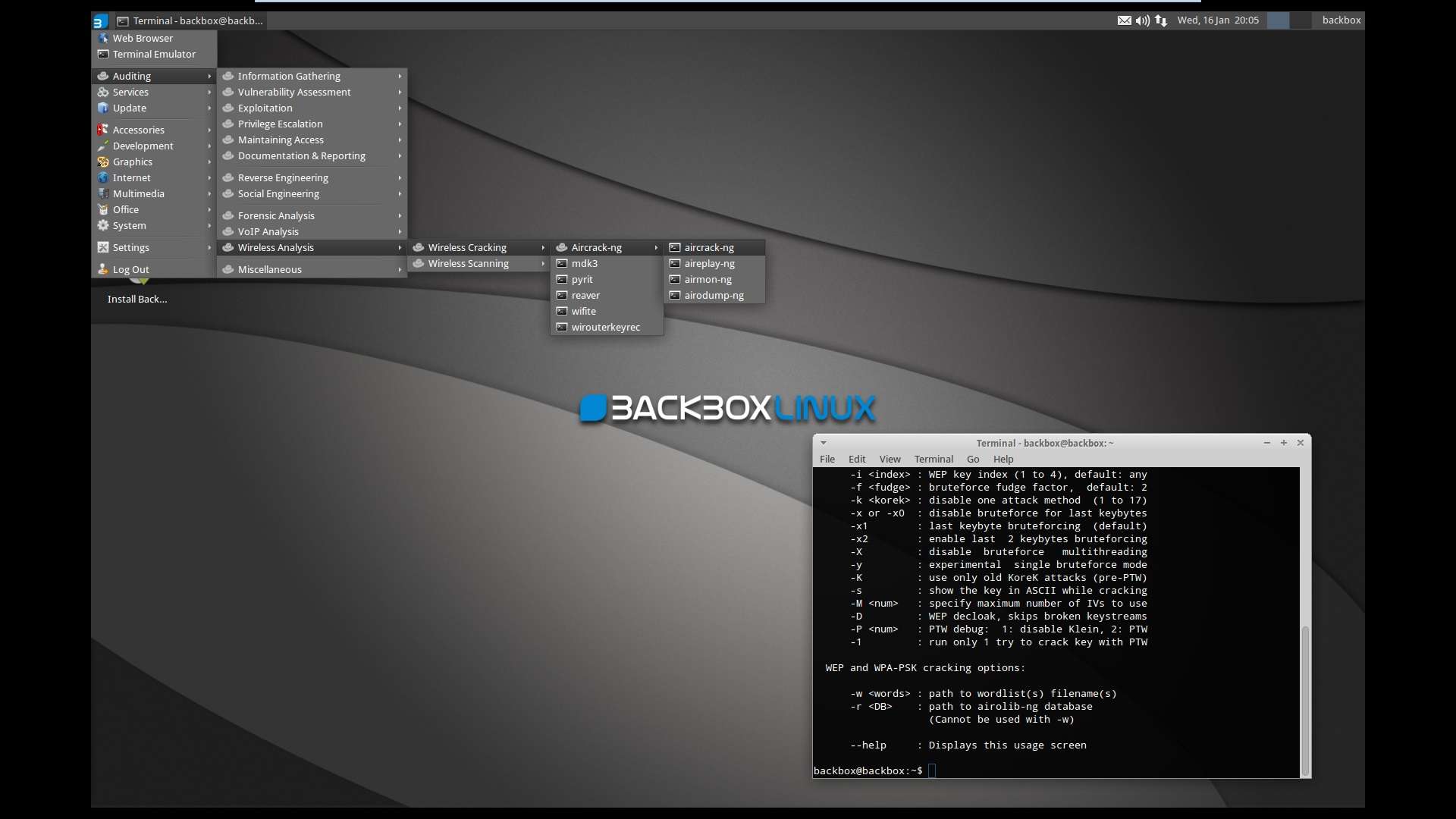 Read More: https://backbox.org/community Download: https://backbox.org/download
That was the list. there are plenty of Linux distributions available for ethical hacking but I just included the best distros that can make your life simpler than other distros. I use Kali and Parrot mostly. Thanks for reading the whole posts. if you liked this perhaps you will like others. Read my blog and share it with your friends. Have an Awesome Day!
---
Article last updated: September 30, 2022